The Outstretched Arms
God is Love
God send Love in Person
a tiny
helpless
trusting
BABY
arms outstretched to his mother
Jesus Emmanuel.
And at the heart of Love
a cross
agony
darkness
and on that cross
arms outstretched to the world
Jesus, Saviour.
Love triumphant
glorious Easter light
empty tomb
"Go," he said
"Be my arms, outstretched for the world."
Jesus King.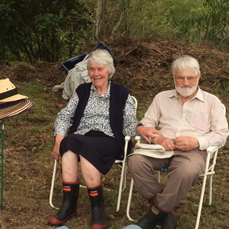 From A Celebration of Life: Collected poems, by Meg Hartfield (2017). Used by permission of the publisher – Philip Garside Publishing Ltd www.pgpl.co.nz