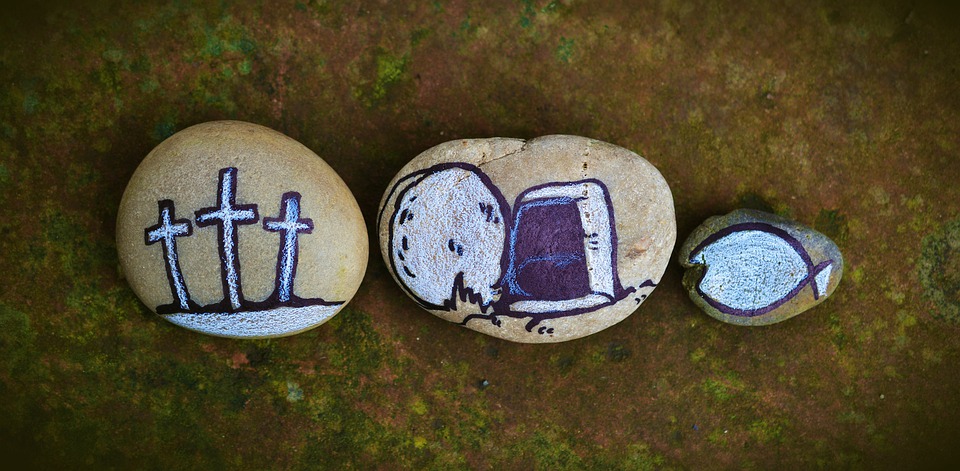 The trouble with peace is that it is not spectacular enough. Peacemakers have difficulty in making the news headlines. That would be one reason why politicians prefer to stay adversarial, at least in public, for that is what News Editors know will capture our attention.
The Grand Parade of dodgy dictators always involves endless tanks, rocket launchers and puppetty soldiers. The less vulgar parades of British Royalty always feature an elite cavalry riding magnificent horses. Sometimes there is a fly-over of fighter planes and the booming of artillery to add to the pageantry. It is all wonderfully spectacular.
Sadly, I wonder if the crowds would turn out for a parade of tractors and quad bikes, unless their dictator ordered it. And what would be our attitude if the Queen's carriage was surrounded by shepherds on donkeys? Derision might encapsulate global thought.
Aggression is spectacular and non–violence, by its very nature, gentle, shy and retiring. Violence prefers to think impersonally, pacifism is more intimate and personal. This is a handicap for us as peacemakers in a society that likes its thrills and prefers loudly stated opinion to carefully presented truth.
So what about Jesus?
When Jesus spent 40 days of decision-making in the wilderness he decided against the spectacular and the more obvious ways of gaining and wielding power.
In the next 3 years he publicly lived out those decisions to the consternation of his family, the bewilderment of his disciples and the hostility of his national leaders.
A few well-planned 'out of this world spectacles' would have quickly bought them all to heel, at least until the memories had dimmed a little. But Jesus continued to pursue the way of peace which reached its climax in the apparent failure of the cross.
Eastertide is certainly the time when Jesus' non-violent vision is the most obvious. It is also the time when the contrast between brutalising men and their humble, non-violent God is most explicitly displayed.
However, the Resurrection, the event that changed the world, was an opportunity for Jesus to behave as we would like him to. Surely rising from the grave is a most spectacular thing to do?
We can so easily imagine an explosive shattering of the stone, and Jesus, now bigger than life and gleaming with restored vitality, visiting his enemies, so that the high priests grovel before him and even Pilate touches his forelock.
But the Resurrection changes nothing of his former way of life. The Resurrection appearances are intimate and personal. They certainly wouldn't curry favour with News Editors looking for a front-page story.
The first witnesses are women whom nobody would believe anyway. Then there is the unreliable and headstrong Peter, followed by a couple on the Emmaus road, so unobservant that they walk several kilometres without realising that they are talking with Jesus.
In the evening, Jesus's first word to his disciples is shalom, peace. There is nothing about payback, comeuppance or told you so. It is all so 'unworldly'.
In terms of getting a large, popular following Jesus is his own worst enemy…. and yet, as Archbishop Ramsey once said;
 'God is Christ-like and in Him there is no un-Christlikeness at all'.
So, this reserve, this humility of Jesus, is also the way that God is.
Contributed by APF Member, Jonathan Hartfield – I Grew up in Hastings UK. Trained at St.Georges Hospital. Had an exciting and turbulent time in Nigeria in 60s. Moved to NZ in 1971. Worked as specialist in Obst &Gyn and later in palliative care in a Hospice. Retired from medicine in 2013. Ordained priest in 1986. I have 4 children 9 grand children. I am an enthusiastic gardener and a choir singer.
Disclaimer: This blog is intended to provide a space for people associated with APF to express their own personal views and opinions in order to promote discussion of issues relating to peacemaking and pacifism  It is not necessarily a place where the official views of APF are expressed.