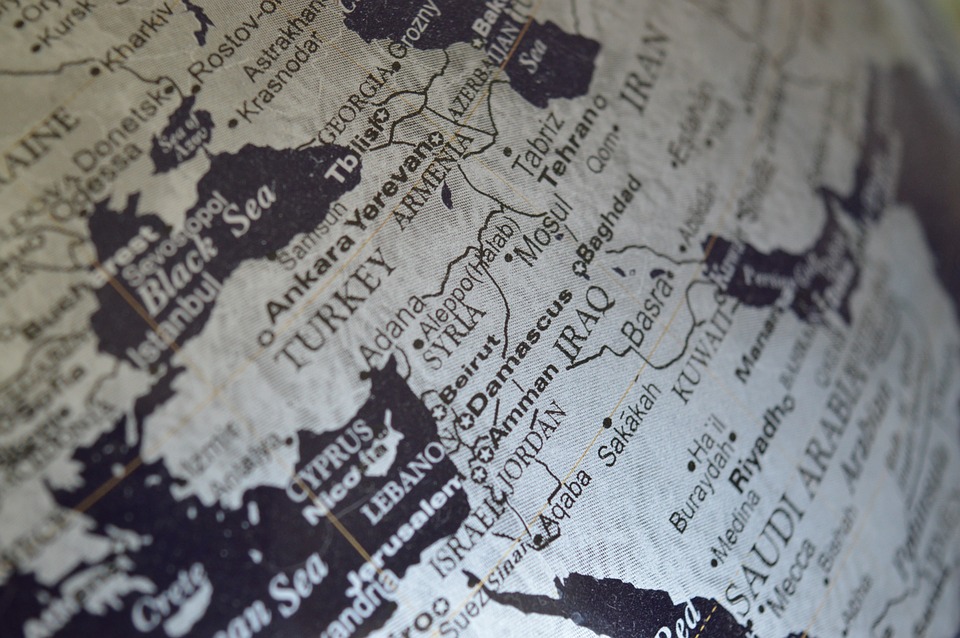 A Morning Prayer reading in October was the story of Elisha at the time of the King of Syria invading Israel. (2 Kings 6.v8f) Elisha told the King of Israel a number of times exactly where the Syrians would attack. The Syrian King heard about Elisha and that he was in Dothan; so he sent his officers to capture him.
Elisha prayed to the Lord to strike the invaders with sun blindness, and he then persuaded the Syrians to follow him.  He led them to Samaria, the capital city. When the King of Israel saw them he asked Elisha if he should kill them; but
Elisha told him to offer them food and water
and let them go back to their master.
Syrian raiding parties never invaded Israel again.
This glimpse of God's way of making peace prepares people for what Jesus was to say and do. Jesus said,
  Love your enemies and pray for those who persecute you.(Mat 5. v44).
And for those involved in crucifying him, Jesus prayed,
Father forgive them because they do not know what they are doing.(Luke 23.v34).
From Easter onwards this earthly prayer of Jesus has been embracing earth and heaven universally and continues eternally.
Remember also that it was in Syria, on the way to Damascus, that Paul was also blinded when he experienced the love of Jesus.
It was St Paul who later advised the Romans
    If your enemy is hungry give him something to eat;
            if he is thirsty give him something to drink.
Let us enter into the eternal wounded prayer of Christ for all people involved in Syria today.
Disclaimer: This blog is intended to provide a space for people associated with APF to express their own personal views and opinions in order to promote discussion of issues relating to peacemaking and pacifism  It is not necessarily a place where the official views of APF are expressed.