Night after night it seems we have watched on our television screens the tragedy which has been Syria for the past 9 years.  Since 2011 there have been over 207,000 civilian casualties, 25,000 of the children.
But recently we have watched what has been happening in Idlib in Northern Syria and the surrounding area. 900,000 people risk being displaced as they are in an area the subject of a conflict over which they as individuals have no control.
The past nine years in Syria speak for themselves at to the reasons why war and violence do not solve conflict. They only breed more conflict and draw more parties into the disputes. So many lives are lost or ruined, so many of them of those not directly involved, the innocent civilians.
In Idlib over recent days we have heard of civilian areas where hospitals have been bombed. We see pictures of frightened looking children for whom the realities of the fighting are almost normality. Cities in ruins.
And where are we as Christians in all this? Well there are some Christians actually in the middle of it all trying to help those affected, some taking enormous personal risk in doing so, working for the different aid agencies. We as Christians can pray for them and contribute financially to the work they are doing in relieving the suffering.
But it's not just a case of us trying to relieve the suffering, the question has got to be asked, can we actually stop the suffering from occurring in the first place? Over recent days bombing has been done by the Syrian Government with assistance from Russia. Turkey has started to join in the fray, afraid that there will be a mass exodus of refugees (there have been 3 million already) who will try to flee to safety in Turkey, across from the Syrian border.
With Russia we have a major world power. It has a population 71% of which identify as Orthodox Christian. The largest denomination is the Russian Orthodox Church. This is probably the only Christian body in Russia which would hold any weight in trying to persuade the politicians to stop the strategy which is resulting in so many civilian casualties and such civilian misery.
In Turkey we have a country which is a member of NATO. Christianity does not have the potential to be so influential in Turkey itself but we should not forget that most of the other members of NATO are countries which are either nominally Christian or where Christianity is the majority religion.
No-one, whoever they are, whatever their position or their nationality or their religion could see the pictures of Syrian children lying in hospitals injured and terrified, and often orphaned, and not think immediately that something needs to be done to prevent such scenes happening in the first place.
So what can the Church do?
Speak out about stopping this conflict.
Can we help the Russian Orthodox Church in any way so that its voice can be heard in the corridors of power in the Kremlin?
Can the churches in the NATO countries speak out so that their governments can apply pressure through common NATO membership on Turkey – in both cases to call for a ceasefire and an end to the bombing or better still, a complete cessation of action.
As Christians we cannot just go on and watch this and do or say nothing.
Blessed are the peacemakers: for they shall be called the children of God. Matthew 5 v 9.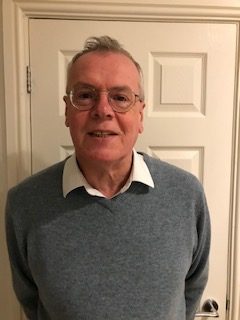 Geoff Smith is a Reader in the Church in Wales and lives in Cardiff. He believes there is so much that the Anglican Church and other Christian Churches can do to help resolve conflicts in the world, both at national and local level. There are many ways in which, motivated by our following of Jesus Christ, we can use our influence and support peace initiatives everywhere. The tragedy and horror of armed conflict has been seen in the past and is still being seen all too often everywhere. As Christians I feel it is our duty to try to do all we can to prevent such events
Disclaimer: This blog is intended to provide a space for people associated with APF to express their own personal views and opinions in order to promote discussion of issues relating to peacemaking and pacifism. It is not necessarily a place where the official views of APF are expressed. The views expressed in this blog are the personal views of Geoff Smith.