On 16 March the UK government showed their contempt for recent efforts, supported by a wide range of senior church leaders, to rid the world of nuclear weapons, and instead announced its intention to increase the number of nuclear warheads from 195 to 260. On 22 January, 2021, endorsed by church leaders throughout the UK , the Treaty for the Prohibition of Nuclear Weapons (TPNW) entered into law. The Treaty's preamble sums up the cost of nuclear weapons for "the environment, socioeconomic development, the global economy, food security and the health of current and future generations."
I believe that as Franciscans pledged to "fight against injustice", "see others as belonging to God" and "speak out for social justice & international peace", we should support the banning of nuclear weapons. Our former Bishop Protector, Archbishop Stephen Cottrell, reflecting on the treaty, said "from a Christian point of view … weapons of mass destruction can never be used in a proportionate way, and therefore can never be used. It follows that they should never have been possessed."
Like other nations who possess these weapons, the UK has not signed the Treaty. Instead it is renewing the Trident nuclear programme and increasing its nuclear warheads. It is difficult to put an exact financial cost on this – the government estimates £31 billion for replacing the submarines alone but this excludes running and decommissioning costs. CND has calculated that the overall cost could be at least £205 billion. Money that could otherwise be spent on health, social care, education etc.
There are also environmental costs arising from decommissioning. Since 1980 the Ministry of Defence (MOD) has retired 20 nuclear-powered submarines from service, all containing large amounts of hazardous radioactive waste. Efforts to defuel, dismantle and dispose of these submarines have not yet been completed. The MOD estimates the work of dismantling the 27 vessels currently in service or retired will not be completed until at least the late 2060s.
Around the world 9 nuclear states hold about 13,400 nuclear weapons. As climate change leads to increased competition between states over dwindling resources, such as land, clean water and food, the threat of conflict and even nuclear war is increased. Studies suggest even a regionalised nuclear conflict (e.g. between India & Pakistan) would not only kill hundreds of thousands of people instantaneously, but would leave a legacy of suffering for future generations and catastrophic climate destruction. Nuclear fallout does not recognise state borders – the Chernobyl accident prevented the sale of sheep from farms in Scotland and Wales. A nuclear war anywhere in the world, using as few as 100 weapons, could disrupt the global climate and growing seasons so severely that the lives of more than two billion people would be in jeopardy.
In January 2021, the Doomsday Clock – which indicates how close humanity is to catastrophe caused by human activity – was set at 100 seconds to midnight – the closest it has been since it was founded in 1947. The atomic scientists who set the clock confirmed the reason for the closeness to midnight is the threat of nuclear war and climate change, showing how closely Peace and Creation issues are linked .
Further reading: Statement by UK church leaders across seven denominations including the Anglican Archbishop of York, Archbishop of Wales and Bishop of St. David's in opposition to the UK Government proposed increase in nuclear warheads.
Response from Scottish church leaders, including the Primus of the Scottish Episcopal Church, to the government's foreign policy review International Campaign for the Abolition of Nuclear Weapons (ICAN) winner of the 2017 Nobel Peace Prize https://www.icanw.org/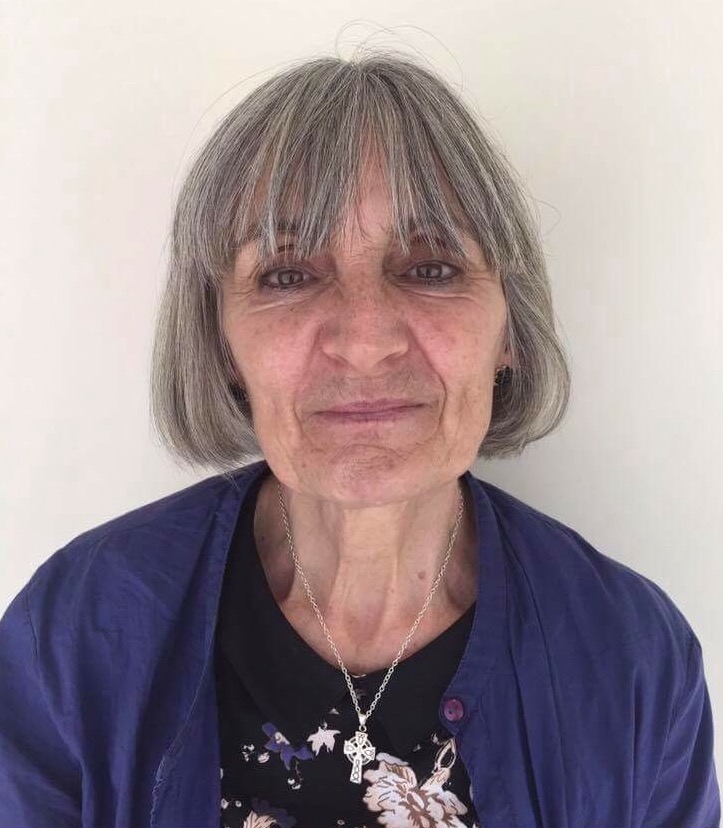 Jan Benvie is a member and trustee of the Anglican Pacifist Fellowship. She served with Christian Peacemaker Teams in Iraq and Palestine from 2005-2010, carrying out  human rights monitoring, hazardous accompaniment and violence reduction work. Since returning home to Scotland she has continued her work for a just peace in Palestine/Israel and is secretary of the Scottish Palestinian Forum. A retired Primary School teacher, Jan is a member of the management committee of the Edinburgh Peace & Justice Centre, focusing particularly on their peacebuilding work in Edinburgh primary schools. She is a member of the Third Order of the Society of St Francis and is the Scottish representative for Creation, Justice, Peace. She is an active member of St Margaret's Scottish Episcopal church in Rosyth, Fife.
Disclaimer: This blog is intended to provide a space for people associated with APF to express their own personal views and opinions in order to promote discussion of issues relating to peacemaking and pacifism  It is not necessarily a place where the official views of APF are expressed.