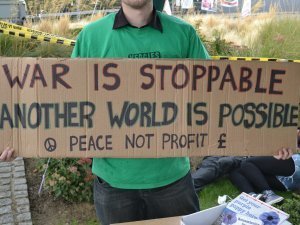 Running a Student Christian Movement group at the University of Essex, we had always given ourselves two main objectives: to repair the harm done by an intransigent imperialistic Christianity and to rediscover the radical beauty of the Gospel again for the first time, to show what attracted people to join the persecuted Church when martyrdom was a constant of its life.
We did this with the blessing and approval of a diverse university community with a strong tradition of rebelliousness and challenging the status quo – our campus is a true kaleidoscope of ethnicities, languages,  and all other expressions of human diversity. The University of Essex is also well known for its role in human rights studies, and we pride ourselves with having welcomed Nelson Mandela in 1997 as we honoured his wife's work with the UN on children rights.
As such we were more than a little perplexed when – looking for a new campaign after becoming the first University to take voluntary steps against tax dodging – we discovered that our own University had no issue allowing arms manufactures to recruit on our campus, during University-organised careers events. Whilst it might appear a sensible choice to invite as many potential employers in the STEM sector to a campus that has heavily invested in creating a new STEM hub, arms companies are not just any employer.
Firstly, as Christians we objected to our University suggesting to its student that they should pick up a career in designing new and more advanced ways to make killing easier even from miles away, whilst at the same time we pride ourselves in our training the healthcare professionals of the future; secondly, we discover fairly quickly that very little is being done to stop weapons manufactures to sell to countries who violate human rights, and instead they are allowed to promote and sell banned weapons and torture devices in London, with the only law and order considerations being arresting the faithful people who call for government intervention.
This is why we started, with support from the Student Christian Movement, a campaign as part of our year-long programme on peace theology, which we called #EssexTeachPeace. We begun the campaign just when news on the Yemen situation was starting to come to our attention. In the petition text we said:
"Whilst we recognise working in these sectors is a matter of personal choice, we the undersigned believe that Universities should put an emphasis on using knowledge for improving human lives everywhere, rather than to facilitate the killing of other human beings.
We are especially concerned in light of recent news that British produced weaponry is being used by Saudi Arabia to commit crimes against humanity in Yemen, the last of many incidents in which legally sold armaments have been used to violate humanitarian and international law.
We strongly believe that our University, which prides itself for its international student population, has the moral duty to take a stance on the matter and should not encourage its students to choose a career in a sector that exists for the sole purpose of designing new and more effective way to take lives.
Therefore we ask the University of Essex to change its criteria for the selection of prospective employers for all future Employability events, and choose to promote life-giving careers over life-taking ones.
The campaign was very well received on campus for the most part, with numerous political and religious societies joining in, even when their beliefs did not include complete rejection of war they could still see that there is something incredibly wrong in a University promoting careers in a sector that has little regards for human rights and the rule of law. Unfortunately the Students' Union refused to even acknowledge what was happening on its doorstep.
After about a year since we begun we have had many milestones, from signing up multiple chaplains to the Anglican Bishop of Colchester himself, but we also discovered more unsettling truths: such as the University inviting MBDA (suppliers to the Saudi Airforce)  to the November Careers' Fair.
As we now have almost reached our goal of 200 signatures, we have decided to spread the word about the petition as far as we can, in order to show that this is not just something that matters to students, but that the whole world is looking at the University of Essex and asking for change. We have been fortunate in receiving support and advice for many peace organisation in the UK, including now the Anglican Pacifist Fellowship, and we are now confident that some change will happen, with your help.
Thank you for your time and for considering signing our petition below;
https://www.change.org/p/university-of-essex-teach-peace-not-war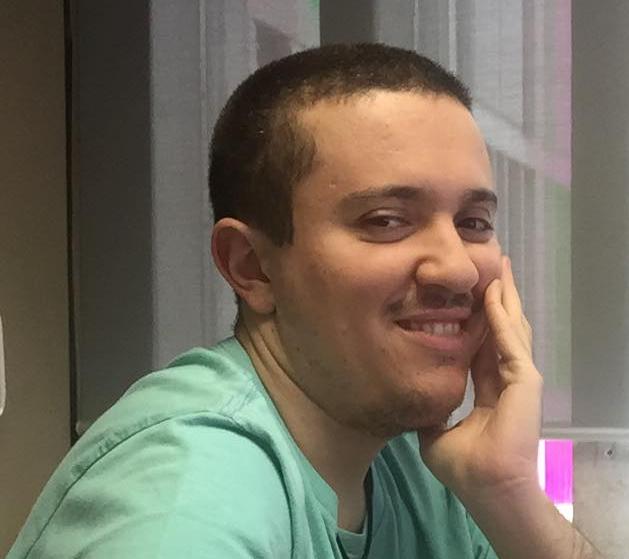 Simone is the former president of a Student Christian Movement at the University of Essex. He's an MSc student at the University, but he also interns at a local Congregational Church as part of his training for a FdA in Practical Theology.
Disclaimer: This blog is intended to provide a space for people associated with APF to express their own personal views and opinions in order to promote discussion of issues relating to peacemaking and pacifism  It is not necessarily a place where the official views of APF are expressed.