GOD WITH US.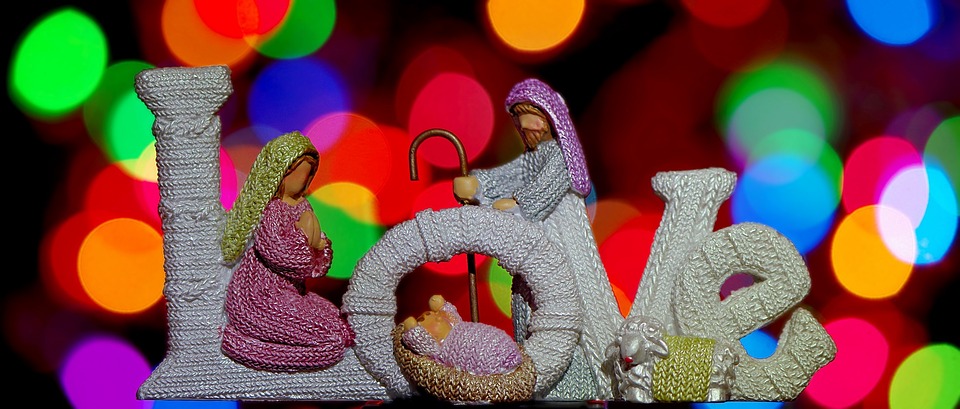 When a shocked and shattered Joseph was making arrangements to divorce Mary, he had a dream which restored the relationship and gave both of them the strength to face the difficult days ahead.
In the dream an angel not only explained the source of the conception but also gave the foetus two names, Jesus, meaning the one who saves, and Emmanuel.
Although Emmanuel does not appear to have been used in practice, it defines the uniqueness and unexpectedness of God's Christmas gift to the world. At Christmas let us remember this name and celebrate its miracle in our lives.
Emmanuel: Meaning God with us.
The Almighty God contracted to become not only a man, but a baby, someone totally dependent upon his parents for all his needs. Although, as a baby he was not yet equipped to save others, he was born 'with us,' and what an amazing difference that makes to our lives.
We Are Never Alone
God with us can be more certain, profound and deeper than putting the world to rights. A star was arranged for the Magi but Herod's cruel paranoia remained uncurbed. Independently of the circumstance, God is with us and we are never alone.
Shared Our Lives
'God with us' could only be encompassed for all of us if the divine life experienced human life at it's most vulnerable, for none of 'us' should feel left out. So the baby was a high-risk pregnancy amongst the rural poor, with parents outside the definition of respectability, and all too soon a refugee. Later the Son of Man would have no place to lay his head and would experience the worst of life's suffering.
So this Christmas…
Christmas is a busy time with all it's activities, the presents, the meals, the services and much else. It is easy to hurry by other people in our doing of things for them. In the rush let us not forget that other name, Emmanuel, and find the time to be with people. That 'with' may well be both their deepest need as well as our own.
Jesus believed that 'with 'to be very important for his last words were;
'I am with you, every single day, to the very end of the age.' Matthew 28.20.